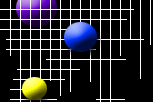 Yep, I got more of Matt's hoaxes up on the site now. Matt is the famous creator of Sonic Vegemite. I am now presenting the famous "When Tails Gets Bored" series by Matt.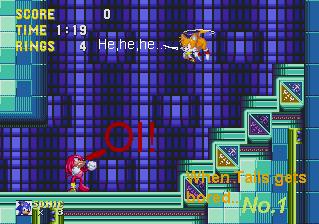 WTGB #1: Tails steals Knux's shoe. Knuckles is mad. Laugh. Laugh.
WTGB #2: Tails gets hungry.....
WTGB #3: Tails gets a little daring - - Sonic isn't so impressed.
WTGB #4: Tails decides to open a buisness.
WTGB #5: Tails puts the ring to good use.
WTGB #6: translation to the grafitti: "Fox Power!" A gang, probably?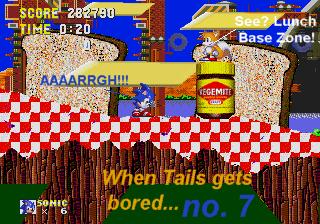 WTGB #7: Lunch Base returns...in Vegemite-Vision!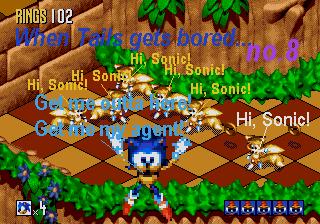 WTGB #8: Tails clones = Sonic's worst nightmare?

WTGB #9: Tails' hunger can block his common sense, sometimes...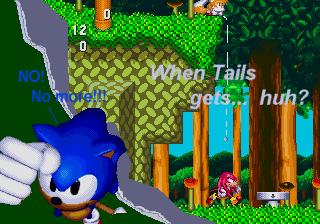 WTGB #10: Knuckles ain't gonna be hap-WHAT THE-!?!?
Bridge Zone comes to Genesis! Nice.
Sonic R comes to GG....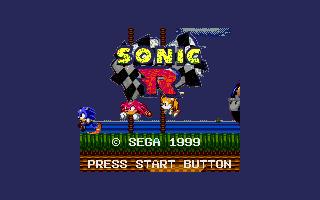 ...complete with title screen.
Will these GG hoaxes ever cease? Sonic & Knuckles on GG.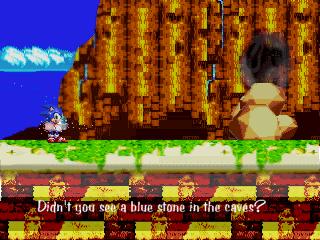 Sonic Adventure on Genesis. First hoax of Mystic ruin ever!! Cool...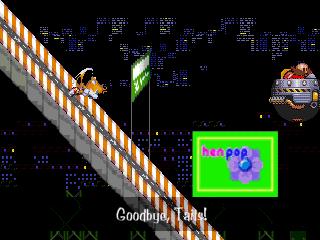 Speed Highway on Genesis.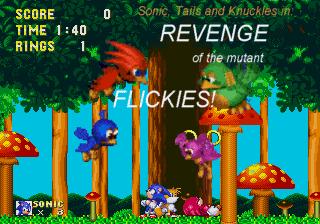 Finally, some humor!! Where's egg-head when you need him?
Chaos Angel zone experiences some technical difficulties.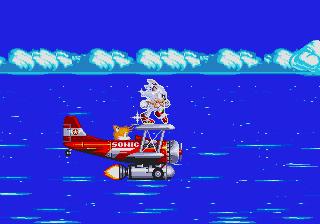 Self-insert into the S3 intro...not bad.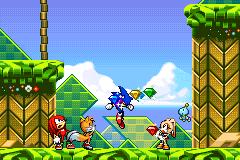 Sonic, I think you forgot something...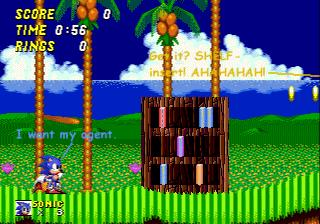 Shelf-Inset.....*sigh*...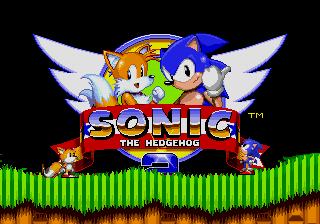 A Sonic 2 Beta ending screen?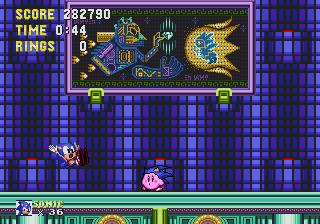 Sonic Melee, I guess....